bike-O Frauenfeld
28May11 10:14 Filed in:
Sports
Occasionally I do bike-orienteering too, this is particularly true since me knee doesn't allow for more than two trainings a week. In Frauenfeld a sprint-bike-orienteering event was held that weekend.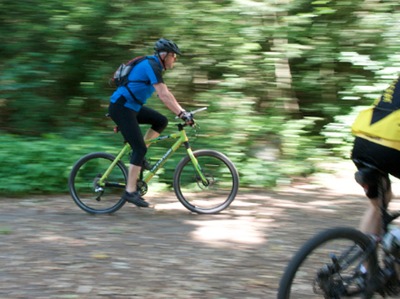 And as an exception to the Swiss rules in bike-o it was partly allowed to leave the tracks and roads and drive cross country. Bike-O is fun and a sprint even more, everything is twice as fast as in foot orienteering at least. I still can improve my skills as the
results
are showing.