Building plastic model-kits
When building model kits again in the 80's I favored the scale 1:48 since the kits have all the fine details but don't take up to much place on my desk.
But as always things have changed. Today it is possible to get a model kit in 1:72 with a detailed cockpit and find additional parts to build your special version of just that particular type.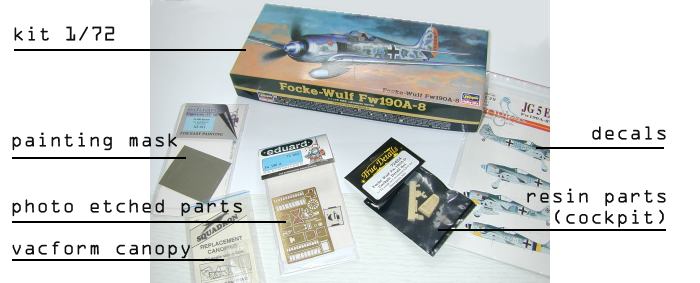 Thanks to the Internet I found that there are a lot of companies around offering fine kits and accessories you can't find in the local hobby shops. Among my favorite dealers, where I order regularly from, include
Hannants
,
Modellshop Müller
and
Der Sockelshop
, just to name a few.
In 2017 I joined the
Modellbauclub Wyland
. Here I can talk to other model makers and I learn a lot of new things.
Every second year we organize a model
building exhibition
in Andelfingen. This year, for the first time, I also participated and
exhibited a few models
of mine.