Norsk Luftfahrtmuseum Bodø
09Jul13 14:29 Filed in:
Hobby
When I was planning my vacation in northern Norway early this year it was clear that my first stop will be Bodø, because the
Norwegian Aviation Museum
is located there.
So after finishing the Midnattsolgaloppen in Sørreisa and Harstad I was travelling back to Bodø where I visited this wonderful museum. The museum is really close to the airport, it was opened in 1994. Here again I could see very interesting airplanes like in
Duxford
or
Hendon
.
For example the Lockheed U2;
this spy plane is bound with history
to Bodø. Even a famous english DeHavilland Mosquito and a german Focke Wulf Fw190 A-8 are on display here.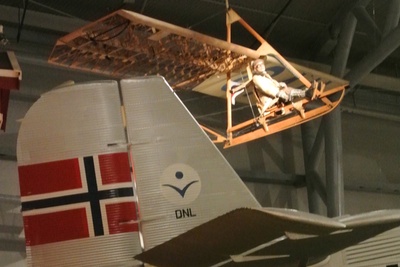 As with the other museums that I have visited together with my brothers I will put my photos on two flickr albums: one with the
military section
and the other covering the
civil section
.