Rodenberg, mapping a new o-map
02Mar14 20:12 Filed in:
Hobby
During February the weather was quite mild and there was no snow laying in our region. So that was the ideal time to do the fieldwork for the new orienteering map Rodenberg.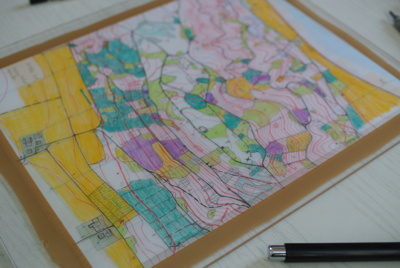 On March 1st I could finish my part. The Rodenberg is surrounded by no less than three o-maps. But until now there doesn't exist a map of the Rodenberg. This is changing now and in June
thurgorienta
will organise a
regional orienteering event
in Schlattingen.