Alain gets his greenbelt
17Dec13 21:17 Filed in:
Sports
Alain is doing Karate since autumn last year with the local club
Karate-Do Winterthur
. Last Saturday was his exam to next level which he passed successfully.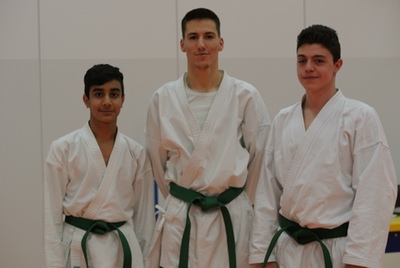 Yusof, Alain and Marco wearing their new belts
It is impressiv to see what these young men have learned in just one year. Congratulations and keep going!